In this article, we will guide you through the process of importing your product data feed using the manual mapping feature.
After you have selected the data source, select "Manual Mapping".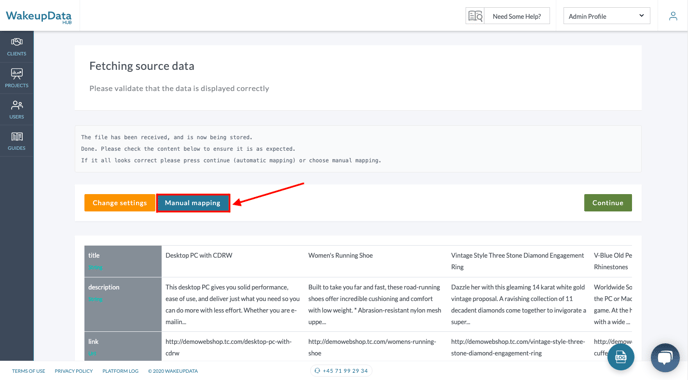 Once you selected "Manual Mapping", you will have an overview of all the attributes available in your product feed and you can choose which attributes you wish to map. Simply select "Add mapping" next to the attribute you wish to map.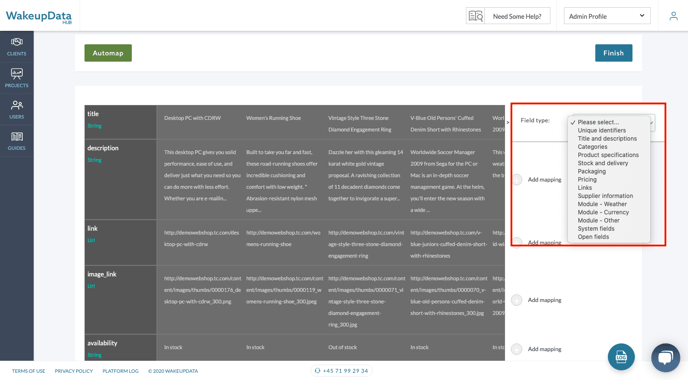 Furthermore, select the right field naming and save the mapping.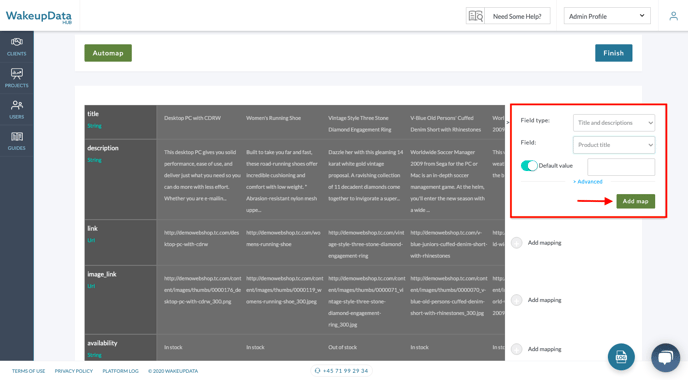 Continue the same way mapping all the attributes you wish to have available in your projects.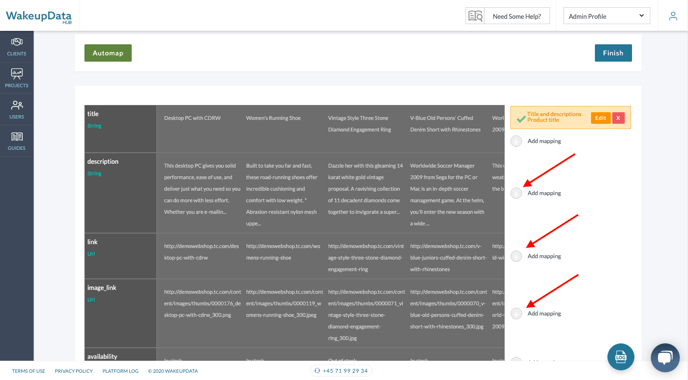 If you can't find a matching value from the dropdown - choose "Open fields" and save the field. Please make sure you use the correct formatting (text/number/decimal/boolean).

To learn more about the difference between automapping and manual mapping, please refer to this article.