You can manage multiple catalogs in WakeupData Actions. Here is how you add a new catalog.
We know that as an eCommerce manager you frequently have to manage several product catalogs at the same time. That's why we've made it easy for you to add new catalogs and navigate between them within your WakeupData Actions account.

How to add a new catalog and switch between them:
Hover over the Catalog menu icon (1) to show the quick selection menu. From he you can quickly add a new catalog by clicking the + button (2) or you can which between existing catalogs in the scroll menu (3).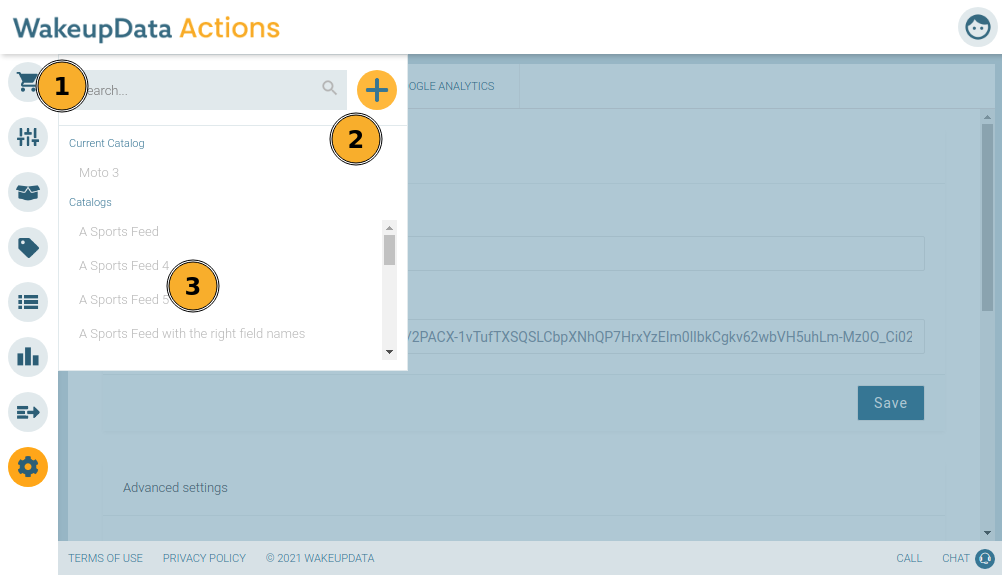 From the Catalog page you can also add a new catalog by clicking the big "Create Catalog" button.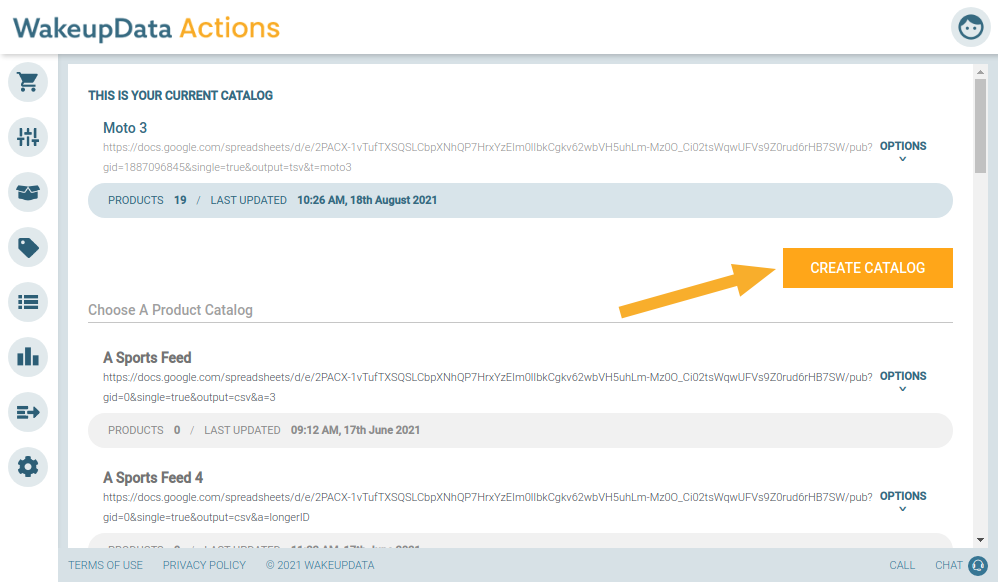 TIP: If you need help to figure out which feed URL to use, see our guide on finding your feed URL.