In this article we will guide you through your admin dashboard, outlining the main features and how you can keep things organized.
We will differentiate between two types of accounts: customer account and partner account.
Customer accounts: with a customer account the user will have direct access to the customer account created in the Wakeupdata platform. In this case, you cannot create additional client accounts.

Dashboard
On your dashboard, you will see an overview of all the currently available projects.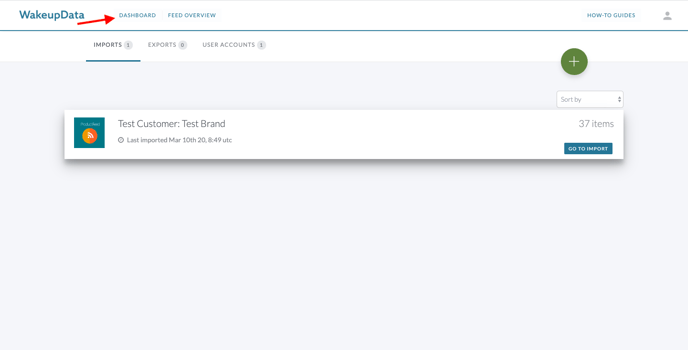 Feed overview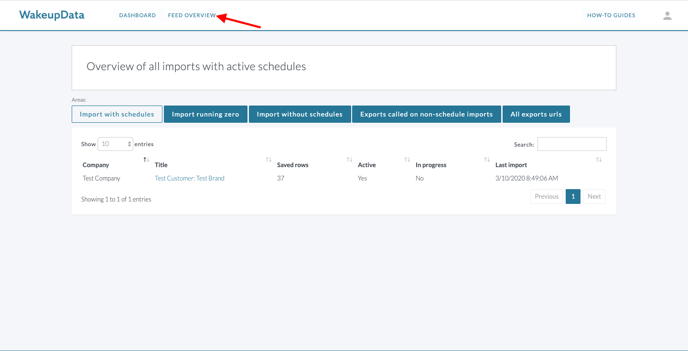 In the feed overview, you will be able to check the "health" of your projects. You will find information such as:
Imports with schedules - projects that are active and running.
Imports running zero - projects that failed to import the product data. Please contact support@wakeupdata if you notice that a project is failing to import data.
Imports without a schedule - projects that do not have an active schedule. Remember to schedule your imports when setting them up. More information about this here.
All export URLs - here you will find the export links to all your projects.


Account settings

On the top right corner, you will find the account settings.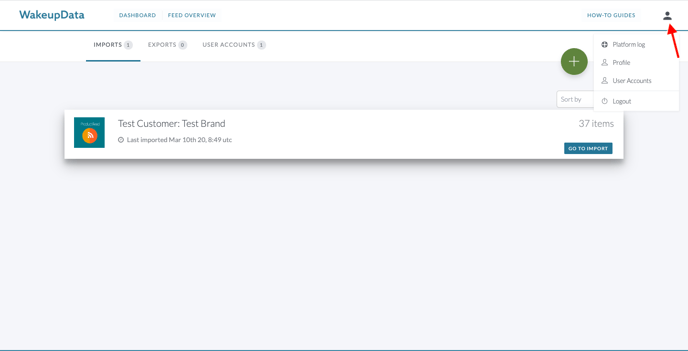 Profile settings
Here you can update or edit the details of your account such as your password, email, first name/last name, etc.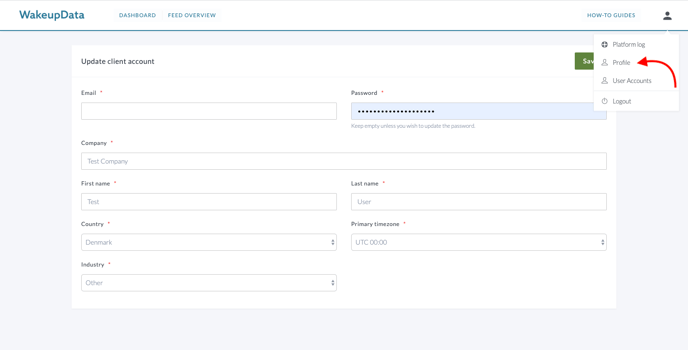 Partner accounts: with a partner account one user will have admin access to the account in the WakeupData platform. In this case, you can create client accounts and have the control of multiple accounts from one place.

Partner accounts follow exactly the same structure as the client accounts, with one additional feature: client accounts.
Client accounts
By creating client accounts you can easily differentiate between different customers, give separate access to additional users to specific accounts while maintaining control through your admin account.

See our articles on client and user management for more information.