Custom Integrations lets you setup easier integrations for frequently used data sources.
To make it easier to reuse data sources, but with different parameters or just to avoid having to recall complex URL based feeds, WakeupData have added Custom Integrations in WakeupData Connect.
With Custom Integrations, you can pre-create project steps, thereby remove a layer of complexity, and allow you or your clients easier access to data sources.
New custom integrations can only be created by either a partner account or a WakeupData employee.
How to create a new Custom Integration
Partners can find this features under the new menu, "Helpers", in the left hand side menu.
Normal users can't see it themselves, as it requires a partner account or a WakeupData employee to set it up for them. Once set up, you can use it every time you need to create a new import.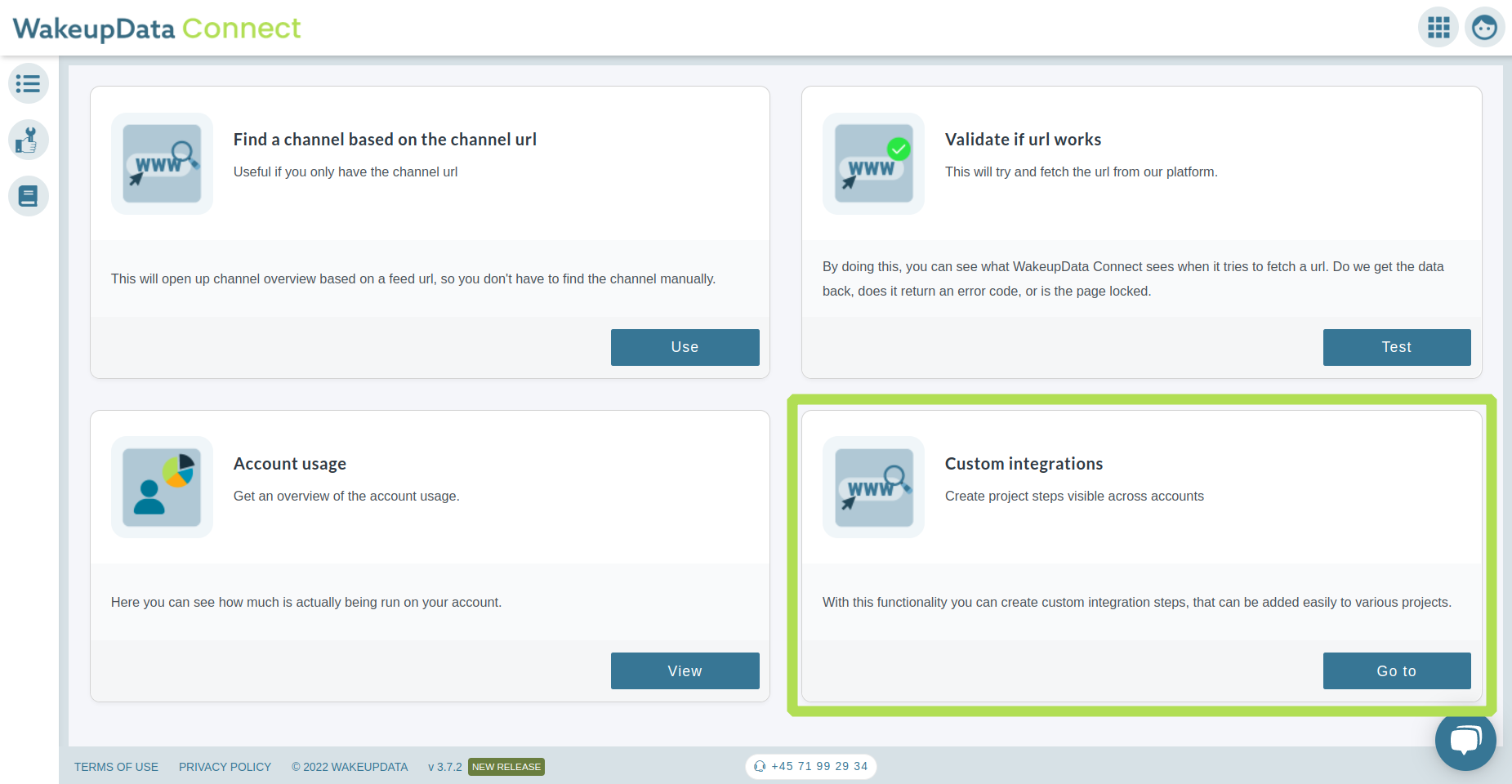 When clicking on customs integrations, you will see a list of existing custom integrations.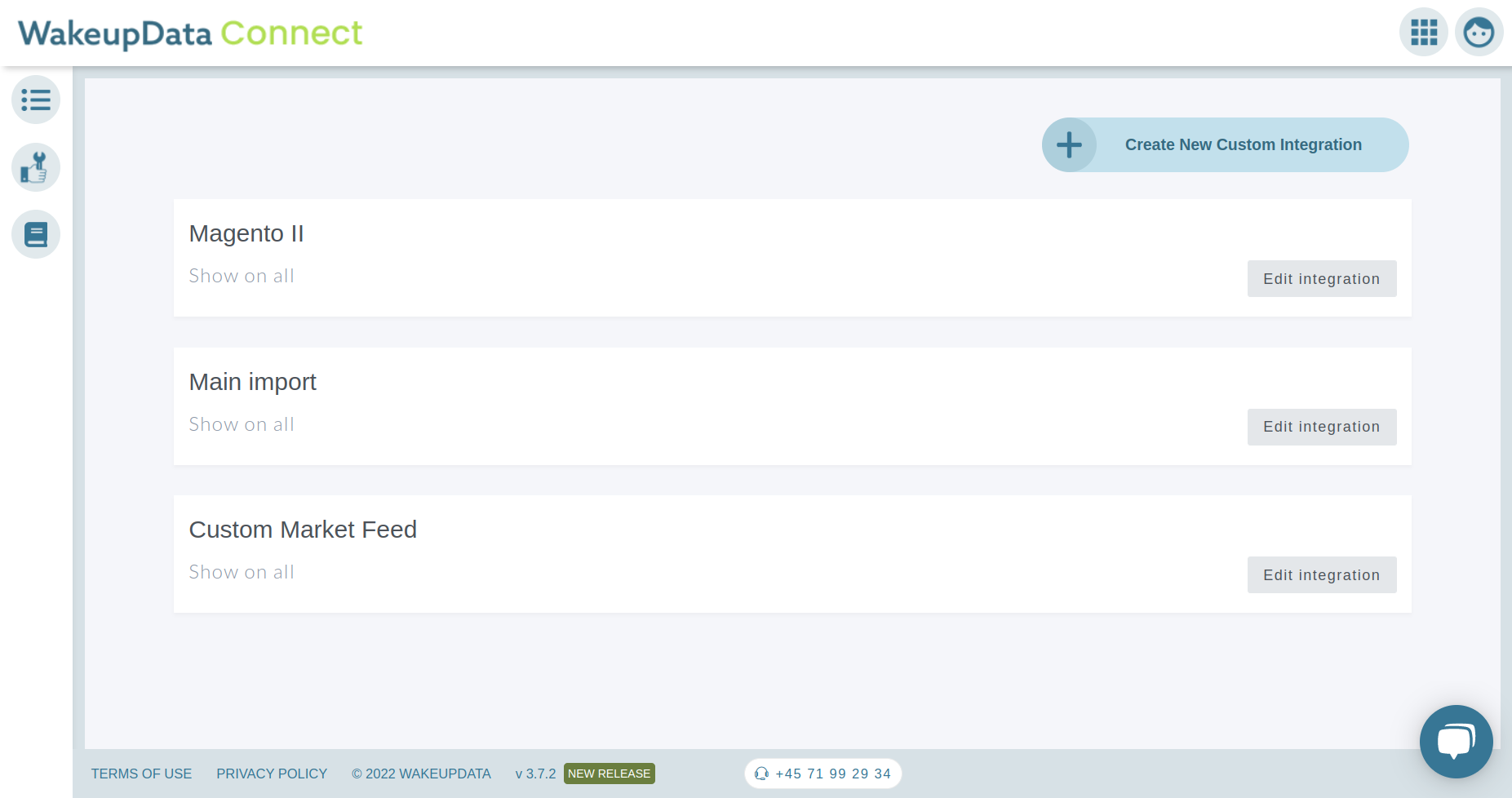 Here you can create new integrations or edit already existing ones.
When clicking "Create New Custom Integration" you will be able to enter the details required to create a new custom integration.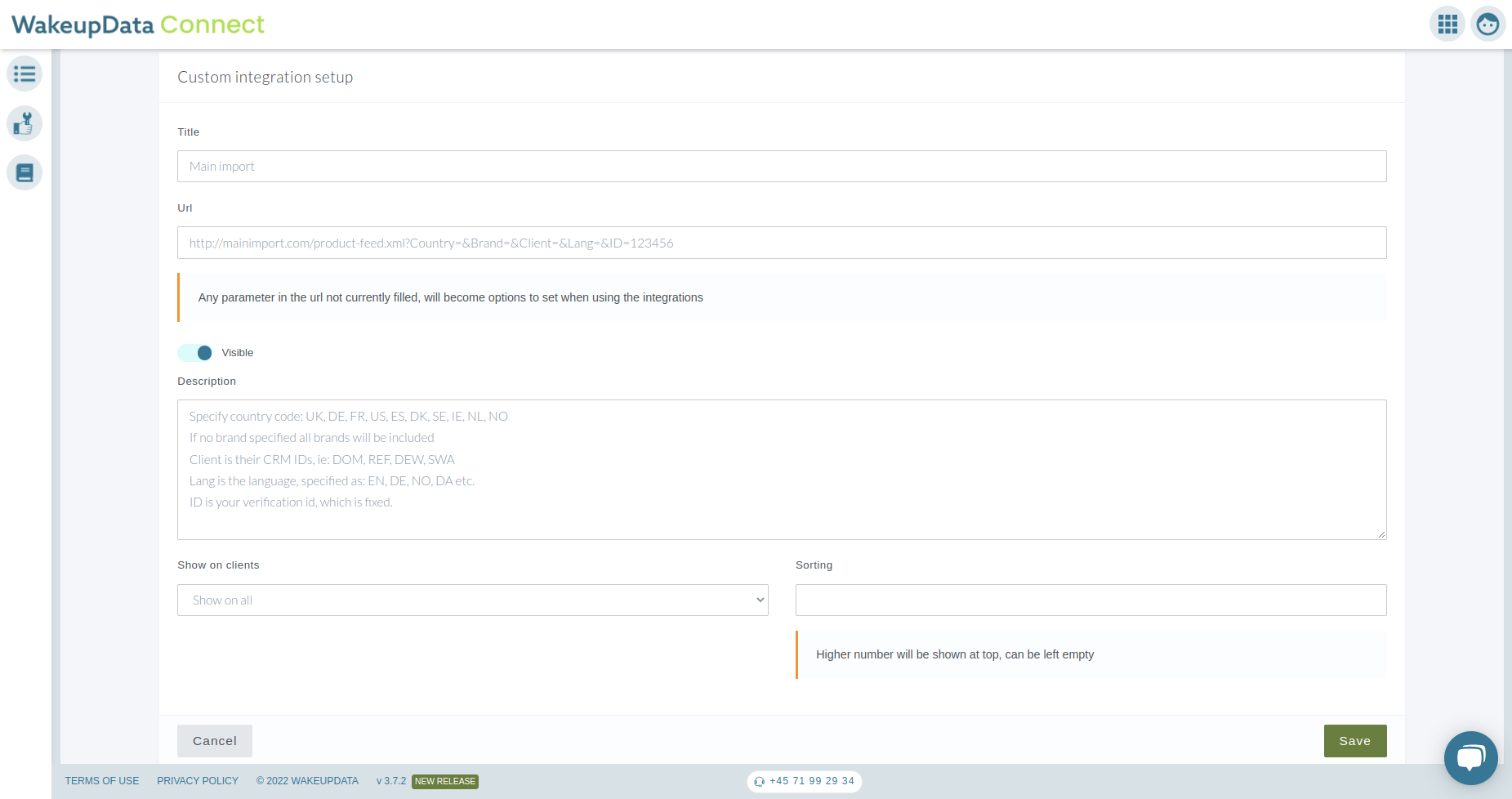 Any parameters in a URL added above, that is not set to a value, will become an option in the UI, when setting up this integration later.
You can set the integration to only be seen by a specific client or all clients (and yourself).
How to use an already built Custom Integration
When setting up a new step on a project using a custom integration, you will be able to choose between the existing custom integration already set up.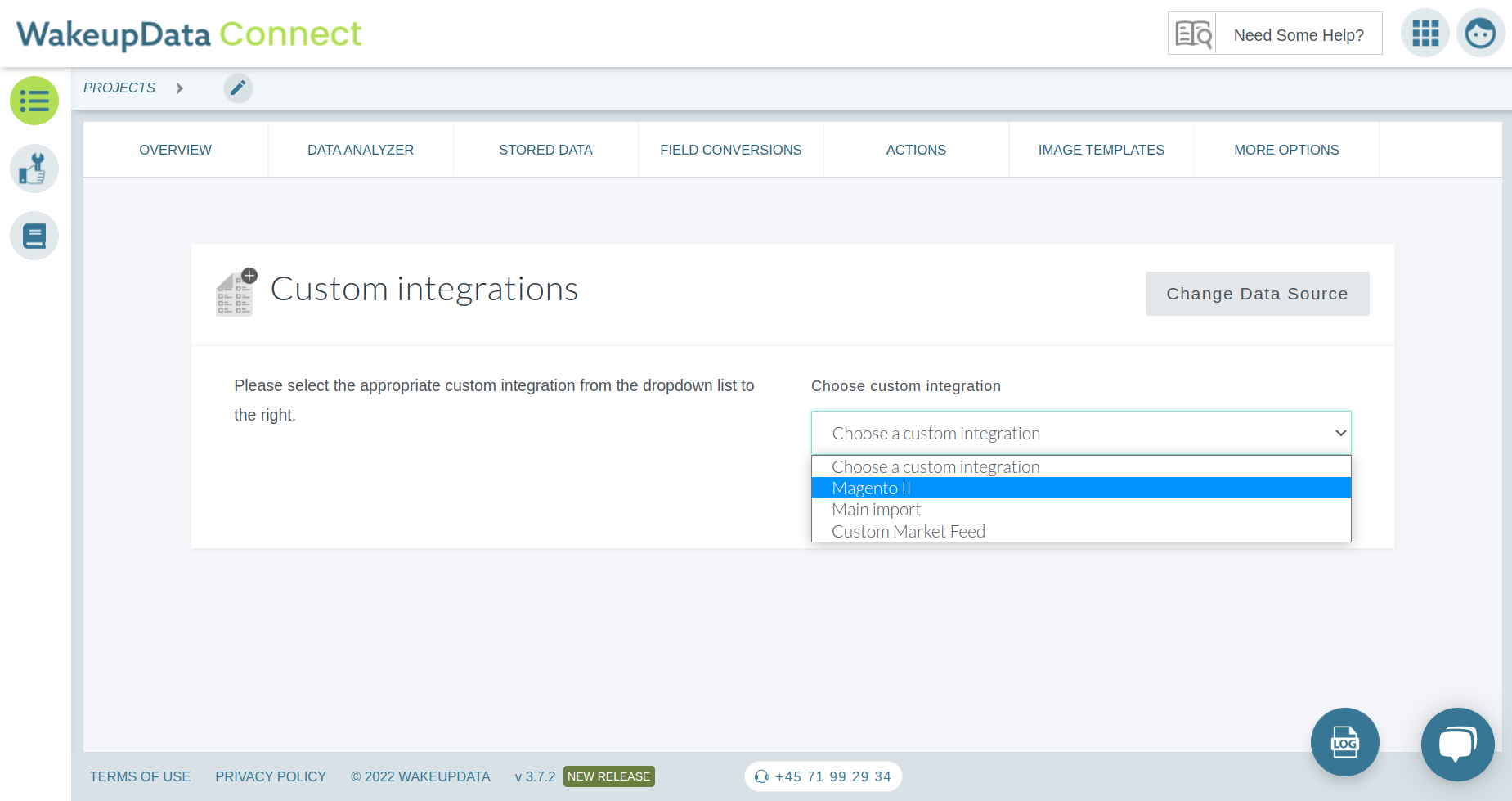 And then fill in the empty parameters of the URL.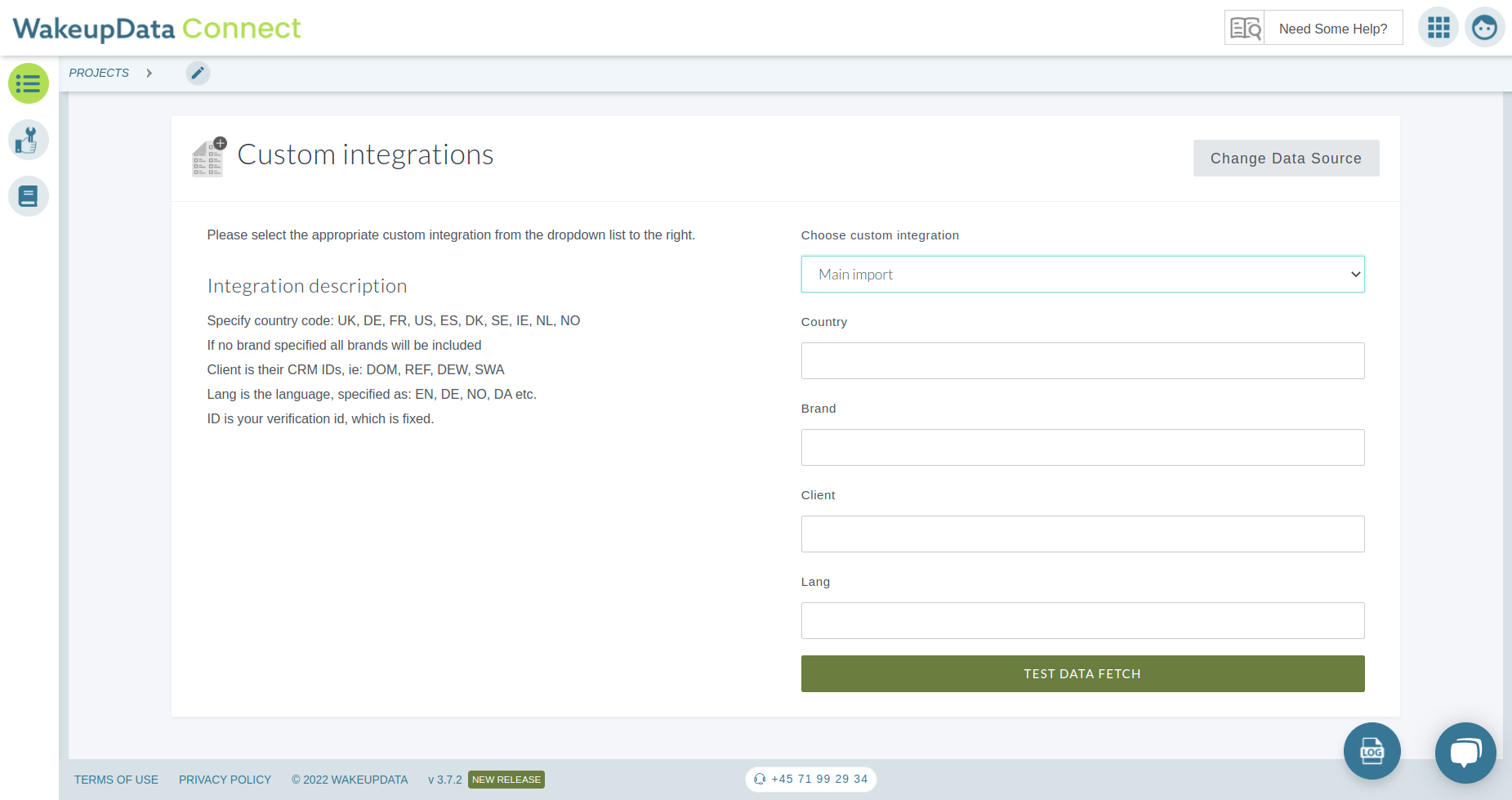 If you have any questions to Custom Integrations in WakeupData Connect please get in touch with us on the chat or on support@wakeupdata.com