Product catalogs get updated often, you need to find a way to see what is new.
Oftentimes you will not be informed about a bunch of products being added to your product feed. By using filtering, you can quickly find the new products added to your product feed and assess their quality before starting a campaign. Here is how filtering works:
From the products overview, click "Show filters".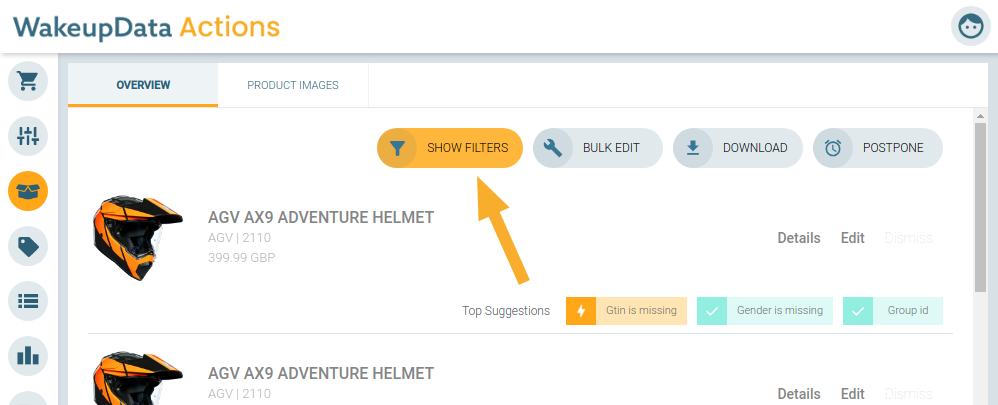 Click the Sort menu (1) and select "Added" (2) to see the latest added products first. Then click "Filter" (3) to apply the changes.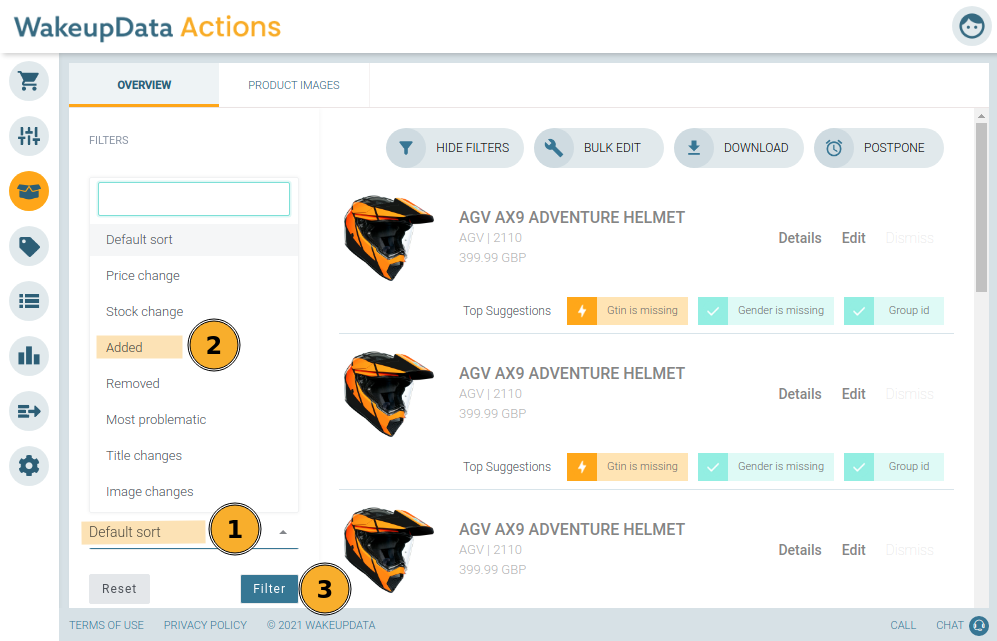 Click "Hide filters" to hide the filters again when you are done.